Every year, Matthew Lineham amazes us with his new wave Christmas ornaments. This year, he has released a branch new batch featuring Sisters Of Mercy, New Order, Freddy Mercury, Tears For Fears, Johnny Marr, The Police, The Eurythmics and more. You can order the entire set today for a Black Friday special of $50.
The set includes:
10 Christmas Ornament set
10 Rubber die cut bendable ornament
Between 3 and 4 inches each
Does not include ornament hooks.
Original art by Matthew Lineham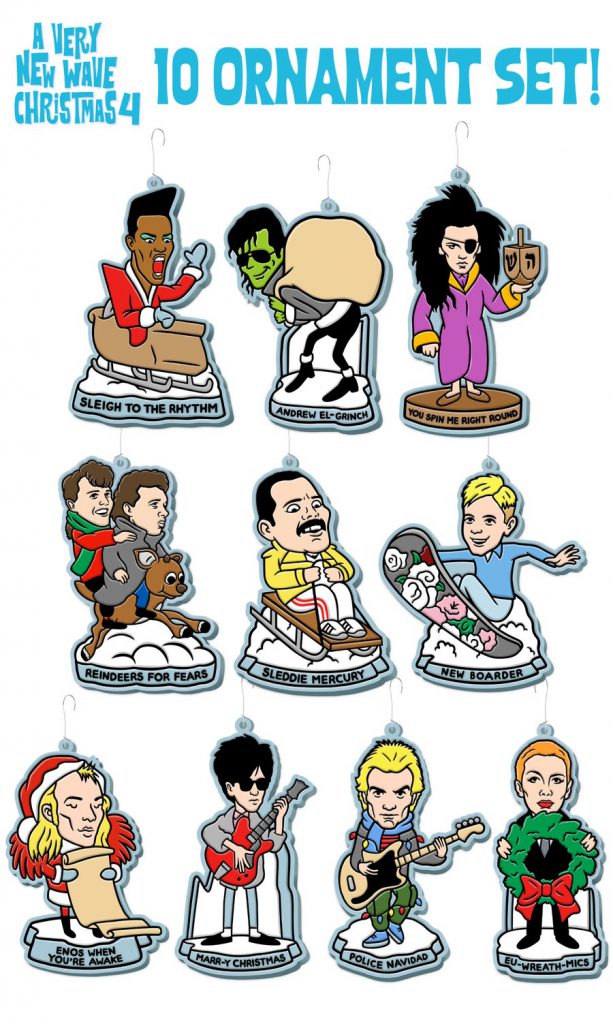 ---
Support Strangeways Radio on Patreon.
---