Noel Gallagher's has stumbled across a demo of a lost Oasis song that is over 15 years old. The song is called Don't Stop and feature Noel on vocals in a style reminiscent of Talk Tonight. Here is the statement that Noel put out about the record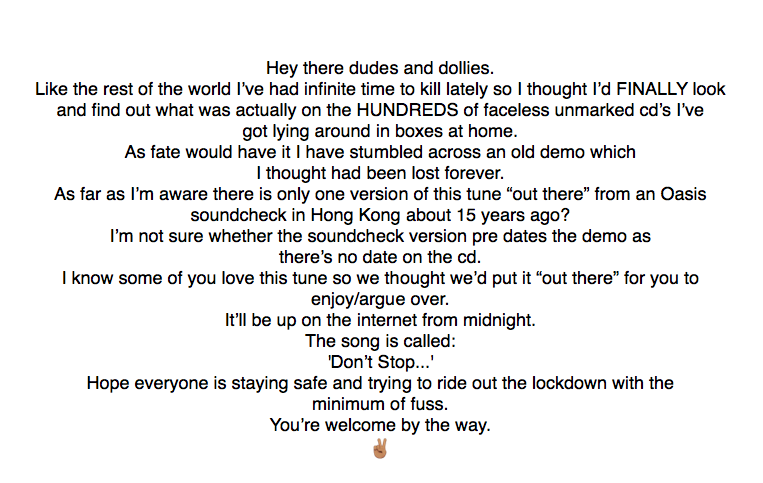 In typical fashion, Liam had something to say about this:
Oi tofu boy if your gonna release old demos make sure im singing on it and boneheads playing guitar on it if not it's not worth a wank as you were LG x

— Liam Gallagher (@liamgallagher) April 30, 2020
---
Support Strangeways Radio on Patreon.
---