Pet Shop Boys have announced 7 UK shows for their first ever greatest hits tour. Tickets for the show go on sale this Friday at 10am. Based on the wording of their announcement, we are hoping that this is the kickoff to what will be a more expansive world tour.
The band has also unveiled a new single called "Dreamland" which features Olly Alexandar from the band Years & Years. This is the first single from a forthcoming album due out in January 2020. Dreamland is a fantastic dance track that features all of the Pet Shop Boys elements that you come to expect from a hit song of theirs. Great melody, dance beats and fantastic harmonizing.
Tour Dates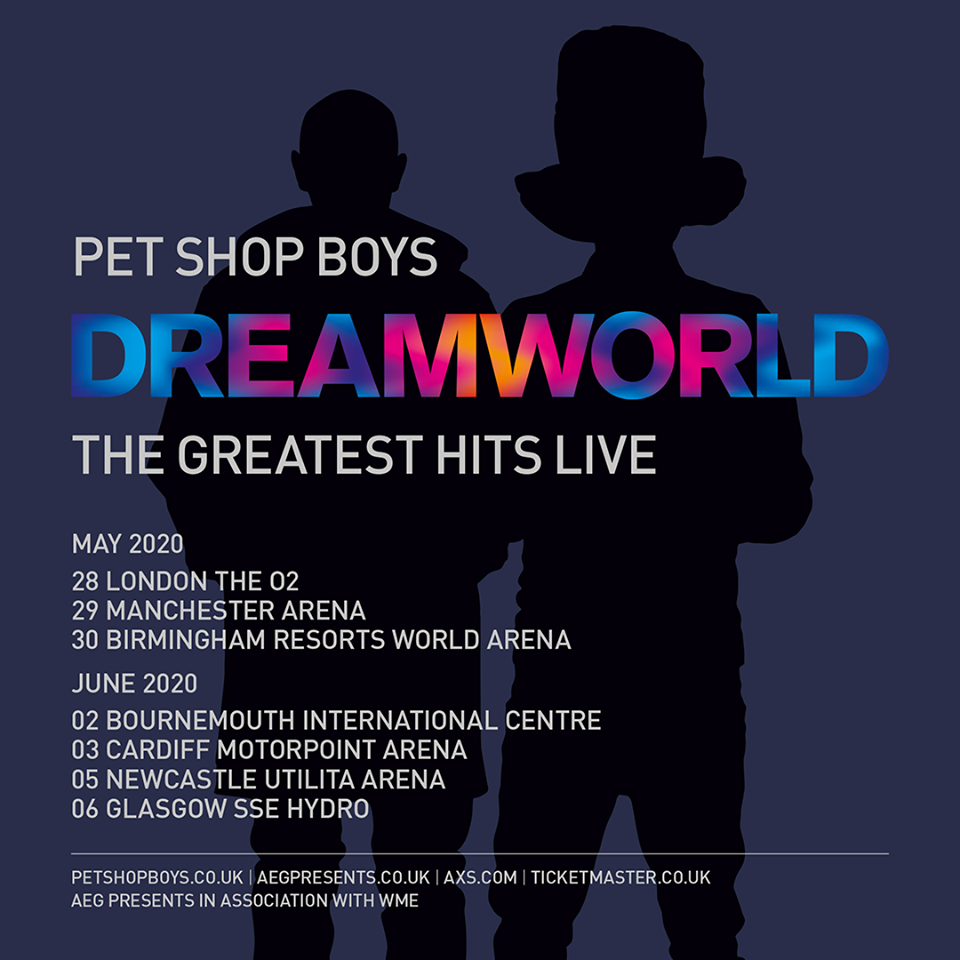 ---
Support Strangeways Radio on Patreon.
---