As first reported by NME, Peter Hook announced during his Joy Division Orchestrated concert at Royal Albert Hall that he will be reuniting Monaco with singer David Potts. Of course, the two have never been too far apart as Potts has been touring with Peter Hook And The Light over the years.
Hook announced the reunion during the Orchestrated show by introducing their "first new song in 20 years", and proceeded to play a new song called Higher Higher Higher Love. Strangeways asked Peter Hook to confirm the reunion and we got a Twitter Like as acknowledgement, so we are taking that as a great sign of things to come.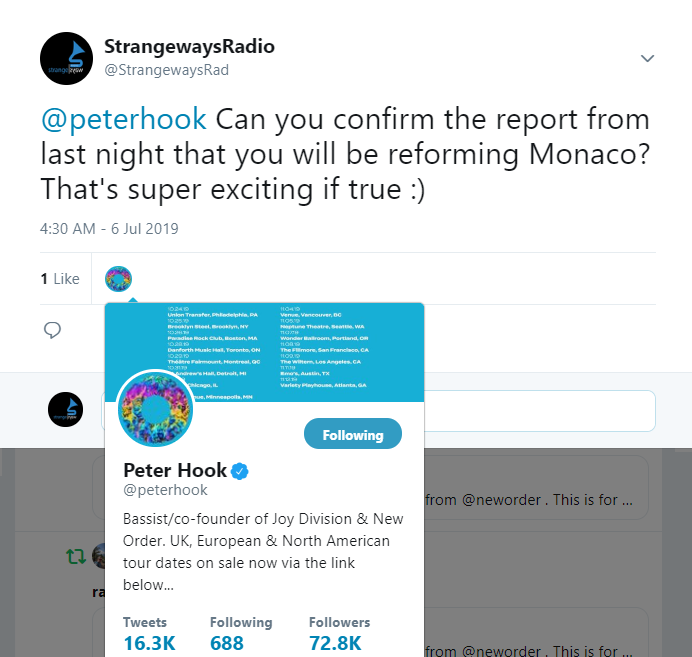 While we eagerly anticipate new music from this iconic band, let's revisit some Monaco classics.
---
Support Strangeways Radio on Patreon.
---