It seems almost ironic that sunny, colorful Miami is home to a musical project like Astari Nite. Quintessentially goth, cemented by their blended Cure-meets-Bowie darkling post-punk sound, their somber tones and poetic lyrical memento mori belie a celebration of the resplendence of this cobwebbed corner of the music scene.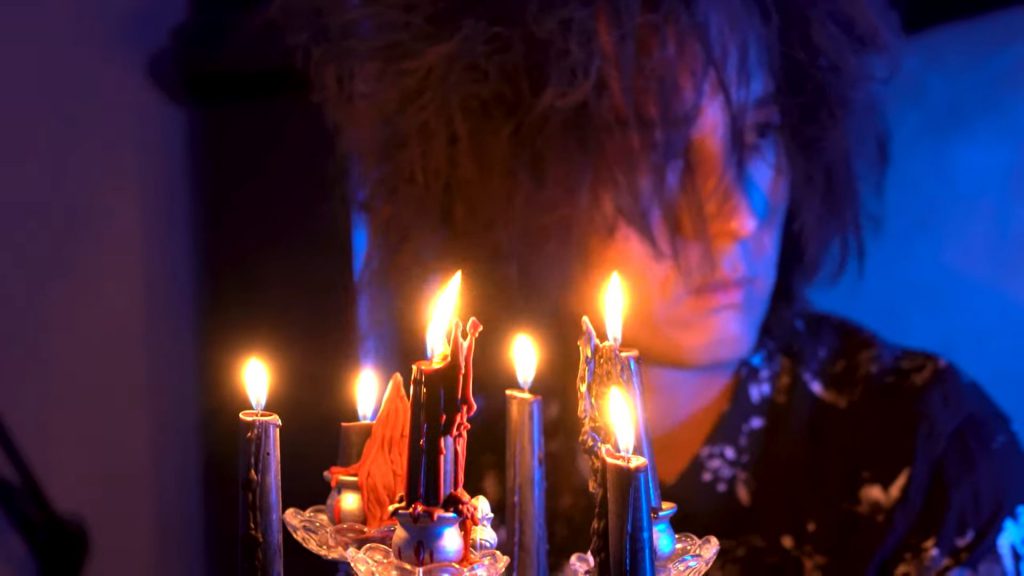 Astari Nite has undergone many changes over its lifespan, but at its heart, it is an epic collaborative effort between Mychael Ghost (vocals) and Illia Tulloch (drums) that has been decorated with a number of different members for more than a decade. With music themed around death and the mysteries of the occult, the project definitely has a dark edge – but deep within the darkest night are many pinpricks of light, and the dazzling reality of the magic in the universe – there is room for silver and soliloquy in this artist's canon.
Passionate and powerful, their newest full-length release, Here Lies (available from Negative Gains) feels like a flame struck within a jeweled cave; a galactic invocation of witch-circle smoke and the thinning veil separating life and death. The uniquely Astari Nite ability to twine together an amalgam of strangeness, misty atmospherics and cold fingers builds itself up into the delicate heartbeat of the only kind of love that swallows souls whole. Mychael Ghost's vocals – particularly during tracks like "Leave the Winter on the Ground" and "Dearly Beloved" – soar icily, beautifully baptizing an already magical mosaic of sound. The stories this album tells, in the plush melodies and gloomy splendor of its lyrics, are of intoxicating intrigue, the grief of fresh loss, steeped regret. But Mychael himself notes a similarity between it and "the fantasy of a wedding cake" – a towering and majestic thing, which in and of itself is sweetest because of what it represents.
Astari Nite capture well both the essences of pure spiritual communion, and of fatal devotion. Plumbing metaphors from Shakespeare, blooming into funereal imagery and providing an aural backdrop for a dusky Beltane fire, Here Lies is an eclectic and resonant release. Two remixes included on the album – the fantastic "Gloomy Witch" reimagined by the genius of Twin Tribes and a rousing dance remix of album debut single "Dearly Beloved" by WISBORG – round out the melodic roundness with some dancefloor edge, and it fits perfectly to tie the entire record together. There is a little bit for everyone who enjoys a good collection of expressive and honest dark anthems.
Astari Nite's Here Lies is available via the artist on Bandcamp and Amazon
---
Support Strangeways Radio on Patreon.
---