It's been an active day on the Cold Cave front as bands are finding ways to stay busy and creative in these times of COVID. Yesterday, Cold Cave released a cover of Absolute Body Control's track Waving Hands on Bandcamp. The track has a similarity to their song Glory and feels like it's a perfect combination of all of their prior work rolled up into one.
Additionally, Cold Cave frontman Wesley Eisold teamed up with Mark Lanegan to publish a book of poetry called Plague Poems. The book is described as "Words of dystopian desolation". It is a collection of 23 poems written by each for love lost, losing and even sometimes…found.The book can be puchased at shop.theheartworm.com. Wesley said this about the book:
These are the poems I've always wanted to write but couldn't until now. Undoubtedly you will understand why once it's read.

– Wesley Eisold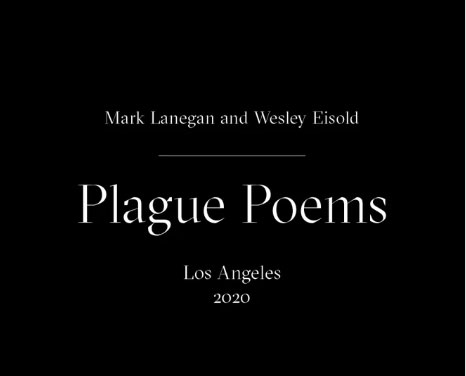 ---
Support Strangeways Radio on Patreon.
---