The House Of Love have announced their first North American tour since 1992 in celebration of the 30th anniversary of their debut album. Singer Guy Chadwick said the following about the tour:
Over the years we have had many offers to come to North America but I have sadly never been able to persuade the band, which is why I have put together a fantastic new band of great musicians to do this tour – and it sounds like vintage House of Love!

– Guy Chadwick
Tour Dates
View the image below for a list of dates announced for May 2020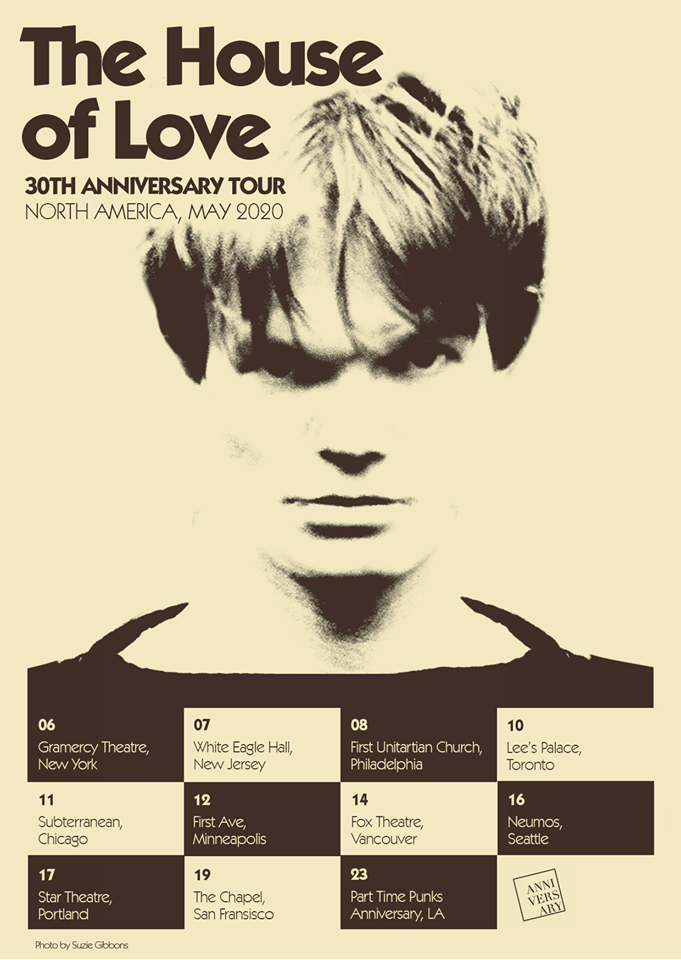 Christine
Enjoy this music video for Christine off the debut album.
---
Support Strangeways Radio on Patreon.
---