Trainspotting writer Irvine Welsh, director Danny Boyle and actor Ewen Bremmer, who played Spud in the Trainspotting films, will reunite for a film based on Creation Records.
Bremmer will play Creation honcho Alan Mcgee. Unlike the 2010 film, Upside Down: The Creation Records story, which was compiled mostly of interviews with McGee, Mark Gardener, Bobby Gillespie, Noel Gallagher and more, the new film is based on Mcgee's memoir, The Creation Records Story: Riots, Raves and Running A Label. Filming on the aptly titled, Creation Stories, will begin in May.
Mcgee told NME:
"It's like Trainspotting does Creation, if you can get into that concept"
We can in fact! For those that don't know, they heyday of Creation Records included alumni such as Oasis, My Bloody Valentine, Slowdive, Primal Scream, The Jesus and Mary Chain, Teenage Fanclub, Swervedriver, Ride, The House of Love, Adorable and more!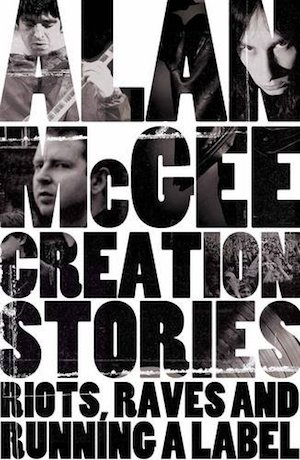 ---
Support Strangeways Radio on Patreon.
---