The results are in and How Soon Is Now from The Smiths has defeated New Order's 1963 in the final game. While people don't typically think of the song as a B-side, it was in fact featured as such before making it's first album appearance. The official Wikipedia story on the song is
Originally a B-side of the 1984 single "William, It Was Really Nothing", "How Soon Is Now?" was subsequently featured on the compilation album Hatful of Hollow and on US, Canadian, Australian, and Warner UK editions of Meat Is Murder. Belatedly released as a single in the UK in 1985, it reached No. 24 on the UK Singles Chart. When re-released in 1992, it reached No. 16.
We would like to thank everyone for nominating songs and voting on the daily matchups. We hope you had fun playing and we will surely do this again with another theme in a month or so.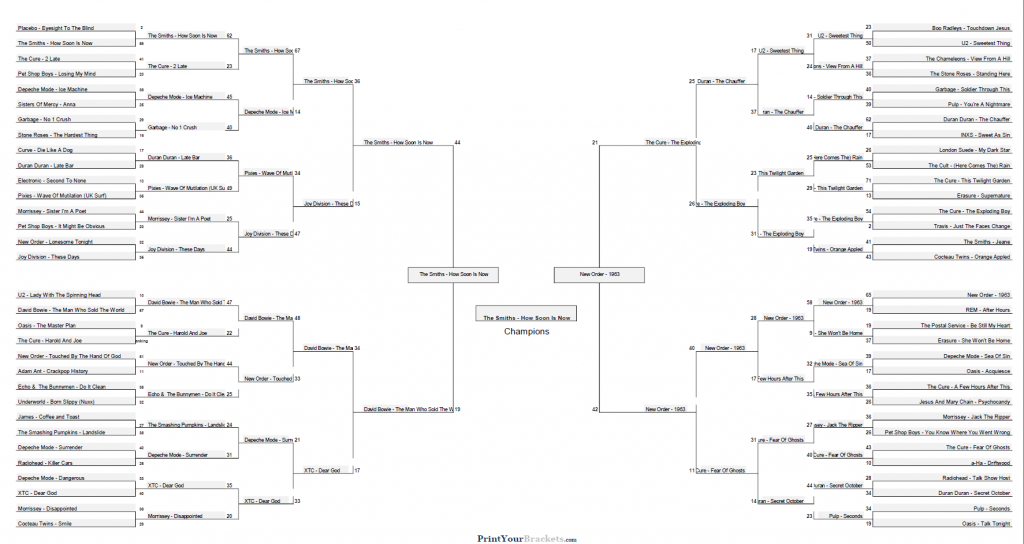 ---
Support Strangeways Radio on Patreon.
---