It's March Madness so, Strangeways Radio has decide to create a tournament of our own. We surveyed our uses and came up with a list of their 64 favorite B-sides.  We randomly arranged those selections to come up with the bracket below.  We will conduct daily polls over the next several weeks where you can vote on individual match ups. This should be a lot of fun. Stay tuned for further details!
The most prevalent bands in the tournament are The Cure, Depeche Mode, New Order and Duran Duran. No surprises there. Take a look at the bracket below and look at the match ups. Some of these will be tough selections, especially once round 2 starts.  You may have to zoom in on the image to be able to read all of the songs.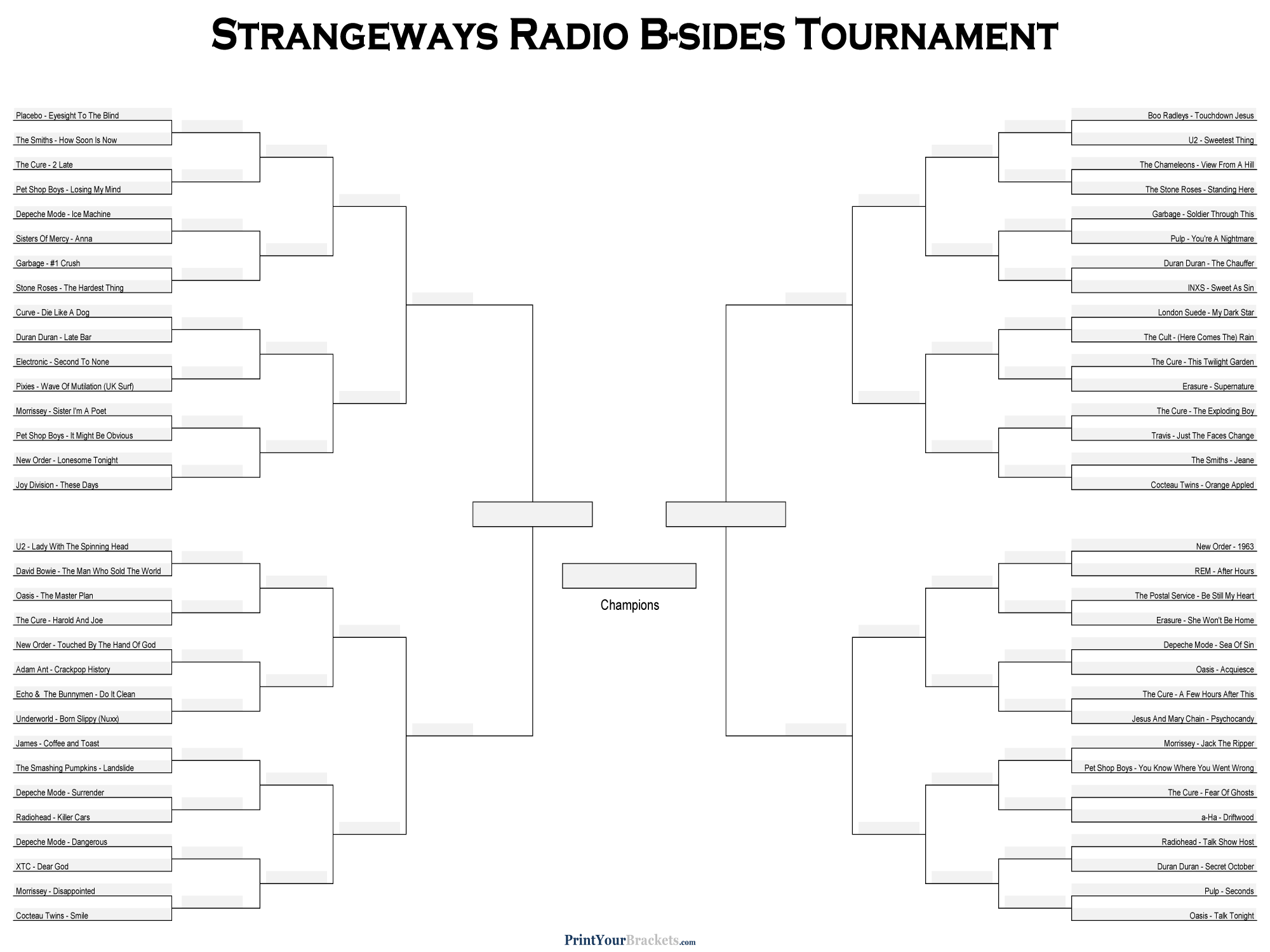 ---
Support Strangeways Radio on Patreon.
---