The OMD book Pretending To See The Future is now available in Kindle format. The book details the 40 year career of the legendary synthpop band. As an added bonus, the Kindle edition has a bonus section which contains an additional 100 stories from OMD fans that are not included in the print version of the book.
Pretending To See The Future is an oral history of the band, told in the first person mixing fan anecdotes with memories from the band itself, their collaborators, other musicians and even celebrity admirers. Contributors to the book include Gary Numan, Phil Oakley, Stephen Morris, Richard Blade, Howard Jones and Vince Clarke.
Below is a foreward from the book by Brian Cox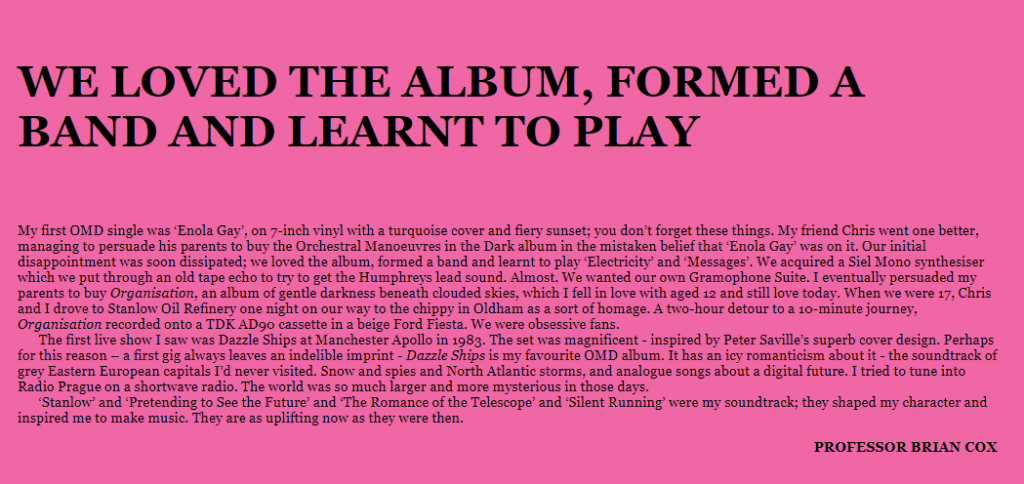 ---
Support Strangeways Radio on Patreon.
---