Ranking Roger of The English Beat and General Public has sadly passed away. Before I listened to New Order, before OMD or The Smiths, before anything new wave…I listened to General Public. They were my bridge band from the junk I was listening to at the time to what is now such a big part of my life. Roger was everything that I thought was cool and I wanted nothing more than to have an orange streak down the middle of my head.
Last summer, he had a stroke following a diagnoses of two brain tumors and lung cancer. Today, his death was announced via The Beat's Twitter feed.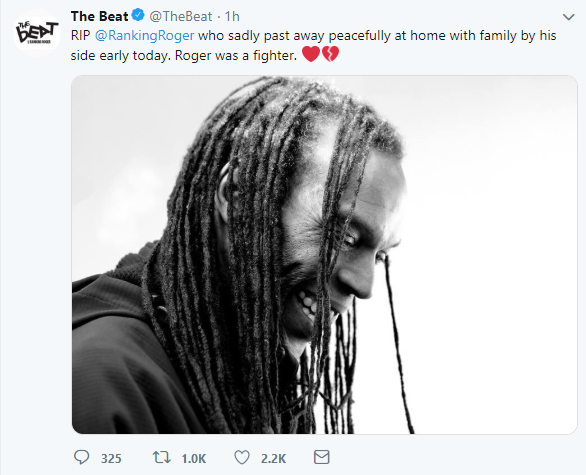 The Beat also went on to report that while dealing with his health issues, Roger was able to finish his biography which will be released this spring or summer. We can all be thankful that he left this parting gift for us.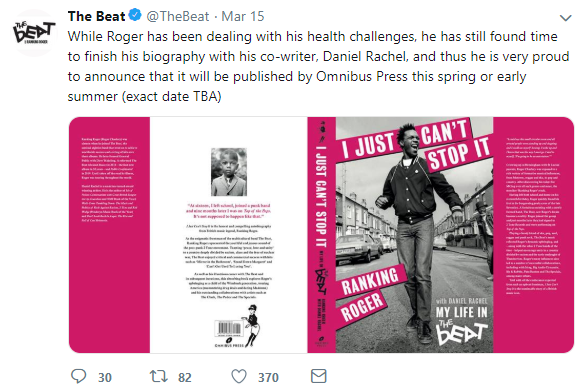 Solo Work
While known for his work with General Public and English Beat, Ranking Roger did have several solo albums and the track So Excited is, in my opinion, one of the more under appreciated 80's gems.
Playlist
Just a few weeks ago, we put together a playlist featuring songs from English Beat, General Public and other related bands. Ranking Roger is very well represented on this playlist and we would like to share it with you again here so that you can revisit some of his masterpieces.
---
Support Strangeways Radio on Patreon.
---